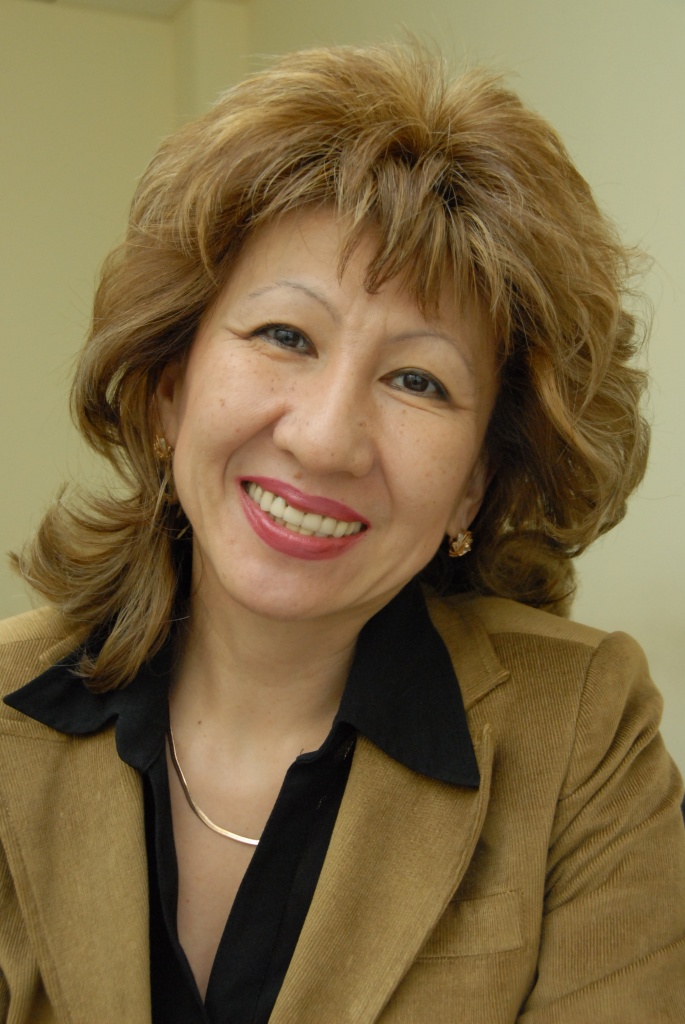 Esenova Elena Zholamanovna
Esenova Elena Zholamanovna was born on September 29, 1961 in Atyrau.
She graduated from the Guryev Pedagogical Institute on specialty "Russian language and literature." After graduation in 1982 she worked as a liberated komsomol worker in the production association "Guryevneftegazgeologiya" and Guryev railway college. From 1986 until 1989 she worked as an organizer of extracurricular work at the high school №7. From 1989 to April 1995 she worked as a teacher, senior teacher of the faculty of Russian and foreign literature of the Atyrau State University named after H. Dosmukhamedov.
In 1995 she was hired as the head of the museum of history and labor glory of the Atyrau refinery. Then she worked as the technical department engineer, deputy head of the press service, the head of the press service, the press secretary. From 2007 to 2014 she worked as the head of corporate communications of the "Atyrau Refinery" LLP. From July 2014 to July 2015 she was engaged in individual entrepreneurship. Since August 2015 she has headed the press service of the refinery.

Over the years of work in the Komsomol she was awarded the honorary diplomas of the city committee, the regional committee and the Central Committee of Youth of Kazakhstan. Over the years of work at the Atyrau refinery she has thankfulness letters to anniversaries of the enterprise.
She is the author of the second part of the book "The Firstborn of oil refining in Kazakhstan," the book "Vladimir Gafner". She was the editor of the books "70 years of the Atyrau Refiney" and "Atyrau Refinery: History in photos ". She is also the author of a number of scenarios of the films about the Atyrau Refinery.
Additional materials:
The book "The Firstborn of oil refining in Kazakhstan", part II, E.Esenova