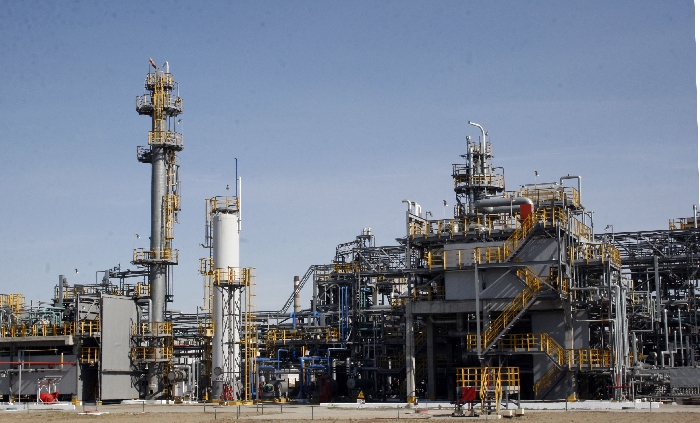 Unit of receiving liquid sulfur with a productivity of 26 tons/days is intended for receiving sulfur from flue gases and acidic flow from technological units due to sulfur adsorption by amine solution and further catalytic transformation into crystal sulfur.
The term of commissioning – is 2006. Technological licensor of the process on sulfur production unit (unit on sulfur extraction, including technological process of Claus) is "Tecknip KTI".

Process of receiving liquid sulfur is designed in one technological stream and it consists of following sections:
section of amine regeneration (U-31);

section of stripping of acidic flow (U-32);


section of recovery of sulfur (U-33).

Unit of crystallization of liquid sulfur (U-34) with productivity of 4 t/hour allows to exploit it only in a day shift within 8 hours per day.

Characteristic of a product

Purity of sulfur - 99,9%

Colour – bright yellow


Content of H2S - 10 ppm wt. max


Organic / carbonaceous materials - 1000 ppm wt. max


Acidity (H2SO4) -40 ppm wt. max


Shape - hemispherical tablets


Size - 2-6 mm
Scope of sulfur:

production of sulfuric acid;

production of mineral fertilizers;

production of sulfur bentonite;

production of sulfur concrete;

production of sulfur cement;

production of the ebonite;

production of the rubber;

production of black powder and pyrotechnic shells;

production of paints;

fungicide - for combating pests of plants;

in pharmaceuticals - to manufacture ointments;

a feed additive for improving the quality of sheep wool.